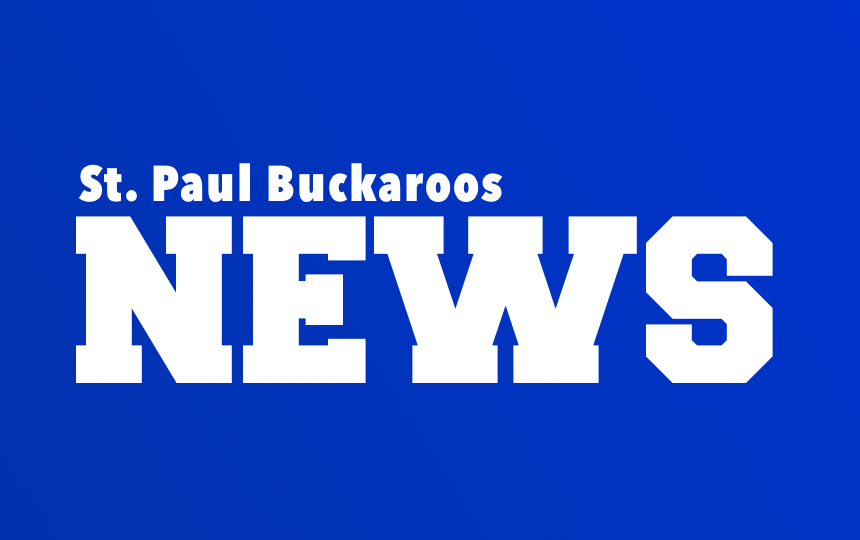 Community Letter 4.21.2020
Star Saenz
Wednesday, April 22, 2020
Dear St Paul Community,
We are entering a critical stage in the social distancing process in our state. With COVID infections projected to rise for the next few weeks this is the time to stay home, practice social distancing and above all keep your families safe.
We are now mid-way through our second week of distance learning for our students and families. I am continually impressed with the creativity and dedication of our teachers as they create virtual lessons and respond to student questions regarding the learning they are engaged in.
We are continuing to support our students in every way practical and this includes our seniors. All of our St. Paul seniors have now met the graduation requirements that have been adopted by the state under these unusual circumstances. In recognition of their achievement, and to show our support for the senior class, Friday night lights in honor of seniors will start May 1st. We will begin turning on the rodeo grounds lights each Friday night at 8:20 p.m. and they will remain on for 20 minutes. The time 8:20 p.m. is represented in military time as 2020 and is a tribute to the Class of 2020. We are proud to be joining with other districts in this small gesture of pride in our seniors. The district has also selected Friday, July 24, as the date for an event to recognize our senior class. Details of the event, including location and activities, are yet to be determined and will be announced at a later time.
The district will be reimbursing families who have paid their spring sports fees for students. Please watch for your refund in the mail if your family is one that has already submitted payment to the district.
Both the elementary school and middle high school have social emotional support available for students. If your child is experiencing anxiety and or stress and you would like to have them speak to one of our counselors, please contact your child's school office and submit a request. Counselors will be contacting families by phone to set up virtual phone conversations to provide support during this difficult time for all of us.
I would again like to thank our students and families for partnering with us to continue the education for all of our students. We are stronger together and it is your efforts at home, supporting learning, that will make this a successful venture for our kids.
Sincerely,
Joseph M. Wehrli
St. Paul School District
Superintendent/Elementary Principal