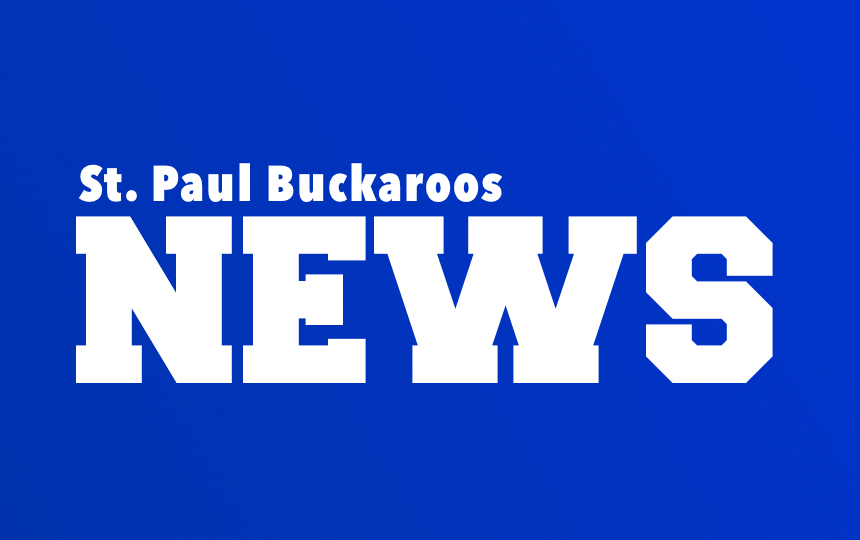 2020 Fall reopening of St Paul Schools
Star Saenz
Tuesday, July 14, 2020
2020 Fall reopening of St Paul Schools: In-Person/Distance Learning
Dear St Paul community, it is our goal to offer as much in-person learning as possible for our students this fall while maintaining the safety requirements outlined by the Oregon Health authority and the Oregon Dept. of Education. https://www.oregon.gov/ode/students-and-family/healthsafety/Documents/Ready%20Schools%20Safe%20Learners%202020-21%20Guidance.pdf. It is also important that our schools operate in these uncertain times in a manner that reflects the communities desires for how our schools should function as we prepare to return to the important work of educating our students this fall. Our community survey has provided us with valuable decision making input from our community partners and most importantly our parents and students. 91% of our community has responded that they would like to see schools reopen in St Paul in as close to normal a fashion as possible. 86% of parents have said that if schools reopen they will send their students to school, a number of parents, about 8% indicate that they are still unsure if they will send students to school in the fall. Based on this information and other information from the survey as well as guidance from the Oregon Department of Education and the Oregon Health Authority the district has formed two committees that are tasked with developing a plan to reopen our schools, this work has already begun.
What does this look like?
There are many items to consider as we move forward with our plan, school days and the school week may have to be altered as well as the possibility of delaying our start for one week to accommodate additional sanitation requirements and teacher professional development. It may also be necessary to modify student schedules to allow for us to operate in a "safety first" manner.
Will there be options?
In this time of uncertainty, families are looking for options that best fit their needs and comfort level. As a district we will do all that we can to support your child's learning. When our schools reopen some families may have situations that arise that would prevent their child from returning to school, in those instances, a distance learning model will be available to students to help them access their education. We cannot predict the virus' timelines or its impact upon our schools and community. This flexible model gets most students into school, and allows us to continue educating via distance if it becomes necessary to do so at any point. This model also allows students to stay home if they exhibit COVID-19 symptoms or they become sick. This distance model is not easy to run for staff, but it gives us flexibility in the unknown future, while giving the greatest support for our varied family needs.
When students return to school, you can expect to see increased protective measures such as Plexiglas and personal protective equipment worn by staff and encouraged for students. There will be increased sanitation of classrooms, restrooms, and common areas. Student entry into school and movement between classes will also look different, this will be done to help minimize exposures. We will not utilize shared classroom supplies and equipment. All students in grades 2-12 will have a Chromebook for their use. We are still developing plans for safety on playgrounds, PE and other common area spaces that are important to kids' enjoyment of the school day. We do not want to limit 'the fun' of school, yet we need to keep within the safety guideline requirements. Additional details will be provided as they develop.
Other Models Considered
Full day in-school only- This model provides the most in-person learning, but it falls short in providing options for families and does not set us up well in the event of a state required closure, nor does it offer support for students who may need to quarantine later.

Hybrid model of instruction- There are two main ways of doing this: one is a half day split (AM/PM sessions) and the other model is that some students come on Monday/Tuesday and the others come on Thursday/ Friday. Both of these models cut in-person learning in half and are not supportive of many of our students' needs. The AM/PM sessions would also pose significant transportation barriers and would be costly, while a Monday/Tuesday- Thursday /Friday model creates childcare issues for families.

Full Distance Learning program- This model would be the easiest for the district to run next year, yet does not meet the developmental needs of our younger students and does not meet the academic, social and emotional needs of all of our students.
Next Steps?
Using the model of an in-person school setting with the flexibility to let some students participate in distance learning we will continue to detail our plans and make adjustments to our schedules and routines to meet the required state guidelines. As more details develop we will communicate this out to our families and community. We are fully aware that statewide guidance can change at any time and that our plans may need to shift. Our goal is to continue to offer families an option, while maximizing in-person learning opportunities. Along with parent communications, there will also be periodic parent surveys to help us make informed decisions. By late July we hope to have detailed plans ready for our school board to review and approve. Thank you for your understanding and support. Expect further communications and surveys from us. We are in challenging times, yet I feel fortunate to be going through this with our dedicated team here at St Paul School District where we are focused on providing support to our amazing families and the kids in St Paul.
Sincerely,
Joseph M. Wehrli
Superintendent of Schools
St Paul SD #45