3/20 Today's home softball game against Regis is canceled.

Only ONE WEEK left to purchase a high school yearbook! We need to let Jostens know how many copies we are ordering very soon. If you want a 2022-2023 high school yearbook, please make sure to purchase one before spring break, or we will not include you in our final number to Jostens. All students who had not yet purchased a book received a reminder slip two weeks ago. Yearbooks can be purchased in the high school office or online here for $40:
https://or-stpaul.intouchreceipting.com/
. Please reach out to Ms. Frey at
jamie.frey@stpaul.k12.or.us
if you have any questions.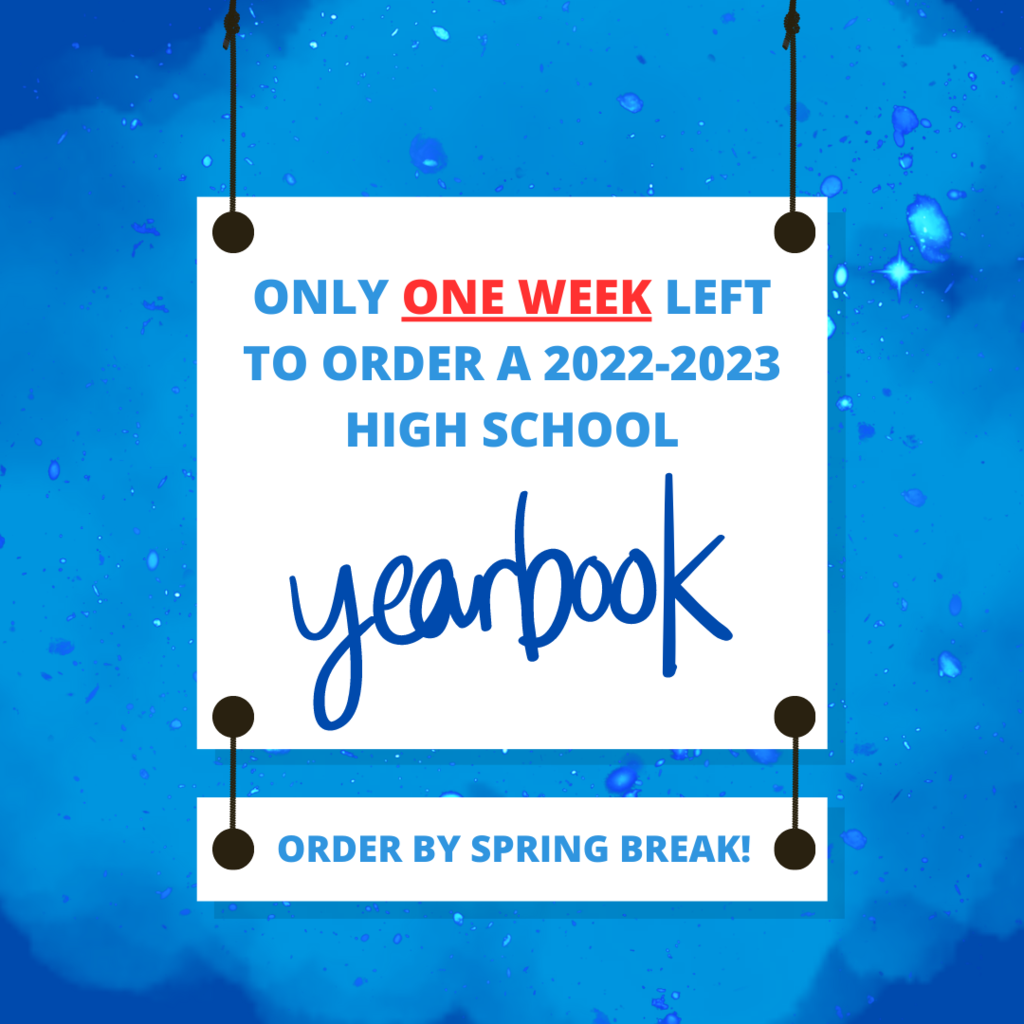 3/15 HS Athletics Update: Today's JV Baseball game will be played at home against Kennedy. Start time 4:30. Go Bucks!


3/14 HS Athletics Update: Today's softball and baseball games against Santiam will now be played at Santiam. Both teams depart 2:15 pm. Baseball has 4:30 pm start and softball will have 5:00 pm start. Go Bucks!


3/13 HS Athletics Update: Today's scheduled baseball and softball games have been canceled.


Dear Families – Help us reach our goal of $2000.00 as the KHC is coming to an end today Friday, March 10th! Our students have done an amazing job learning how to keep their hearts healthy while helping others! So far, 6 families have learned the steps to Hands-Only CPR, and together our school has raised $1828.99 in lifesaving donations and helped to save 34 lives!! Great job! Did you know we have our very own local heart hero? Meet Will from Riverdale Grade school in Portland!
https://www.youtube.com/watch?v=6ueIWLBCCxQ
. Please consider signing up and raising donations to help save lives and further research for people with special hearts, like Will! If you have not joined our team yet, it's not too late! Join today at
http://www2.heart.org/goto/StPaulElementary
or on the FREE Kids Heart Challenge App to learn the Lifesaving Skill of Hands-Only CPR! We are creating a nation of lifesavers, and by learning the steps to Hands-Only CPR as a family, YOU Can Make a Difference! Each year, over 350,000 cardiac arrests occur outside of hospitals in the US. Survival depends on immediately getting CPR from someone nearby. The power is in YOUR hands.

St. Paul School District Board Meeting will be Monday, March 13, 2023, at 7:00 pm. You will find our agenda and packet attached for viewing:
https://5il.co/1qiy4




Help support Tyler Crawford's senior project! See flyer for all of the details.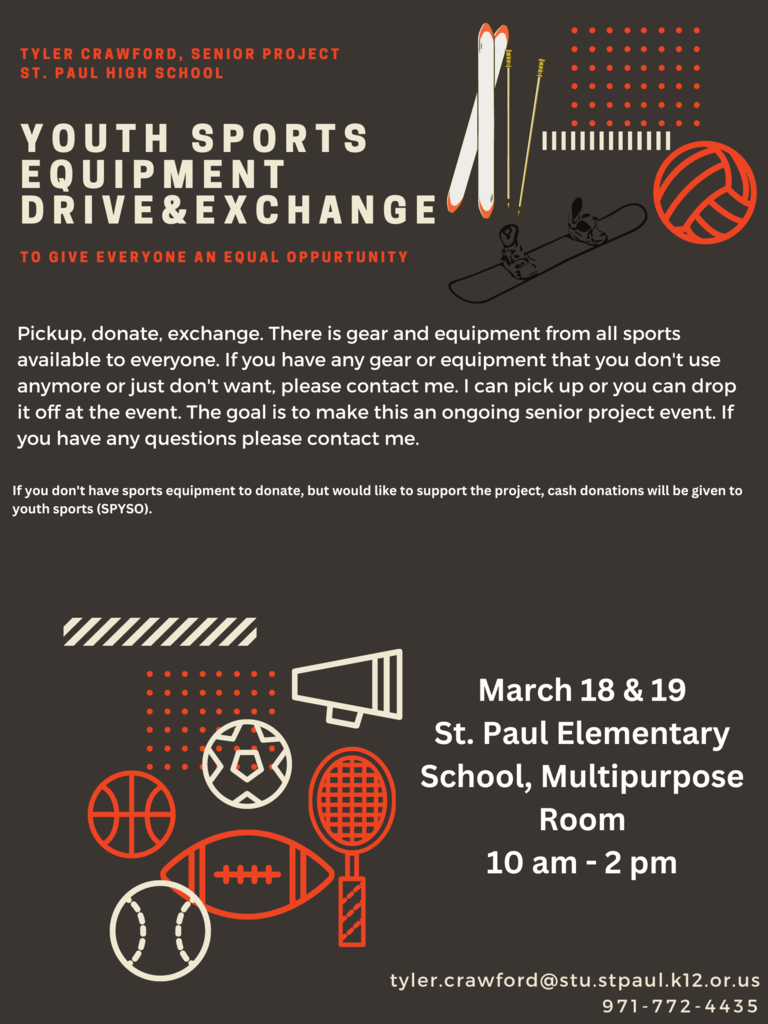 The next Booster Club Meeting is March 15. See image for details.