Congratulations to St. Paul's FFA District Ag Sales Teams! Advanced Team - Addi Arnzen, Ainsley Goughnour, Frankie Lear, & Gracie Koch placed 2nd and will be competing in State Ag Sales on November 20th. Top Individuals: 5th Place: Addi Arnzen, 4th Place Ainsley Goughnour, 3rd Place Frankie Lear. Beginning Team - Amayrani Gonzalez, James Davidson, Karissa Rosas, and Suma Izquierdo placed 1st among the beginning teams. Top Individuals 2nd Place: James Davidson, 4th Place: Suma Izquierdo.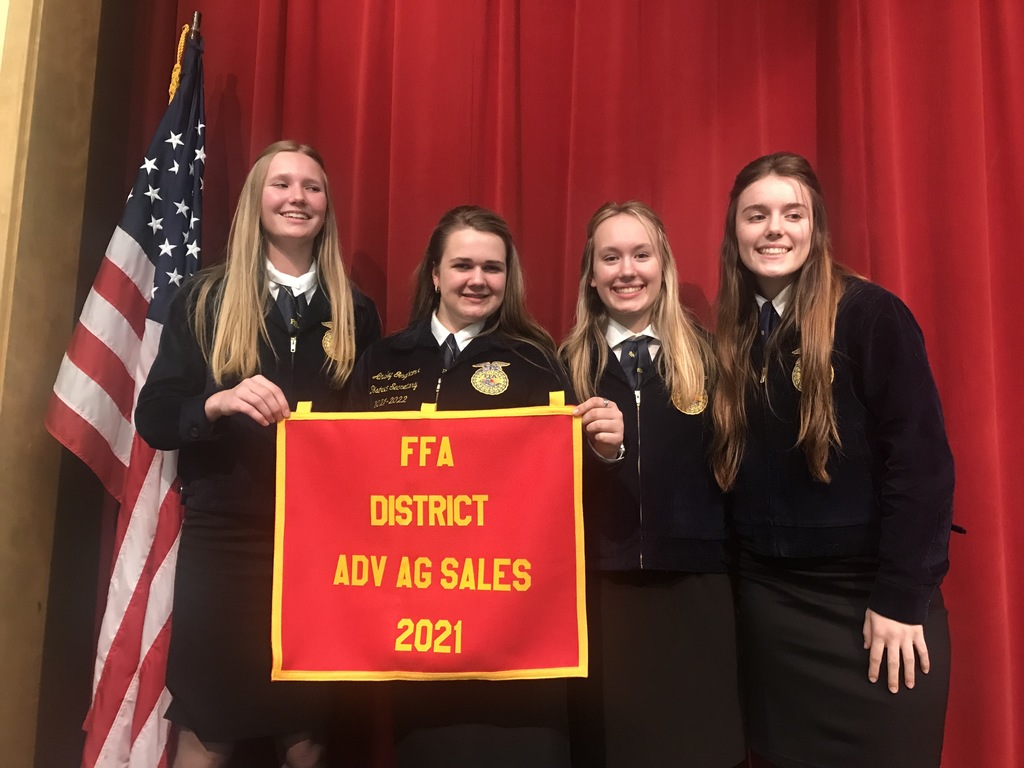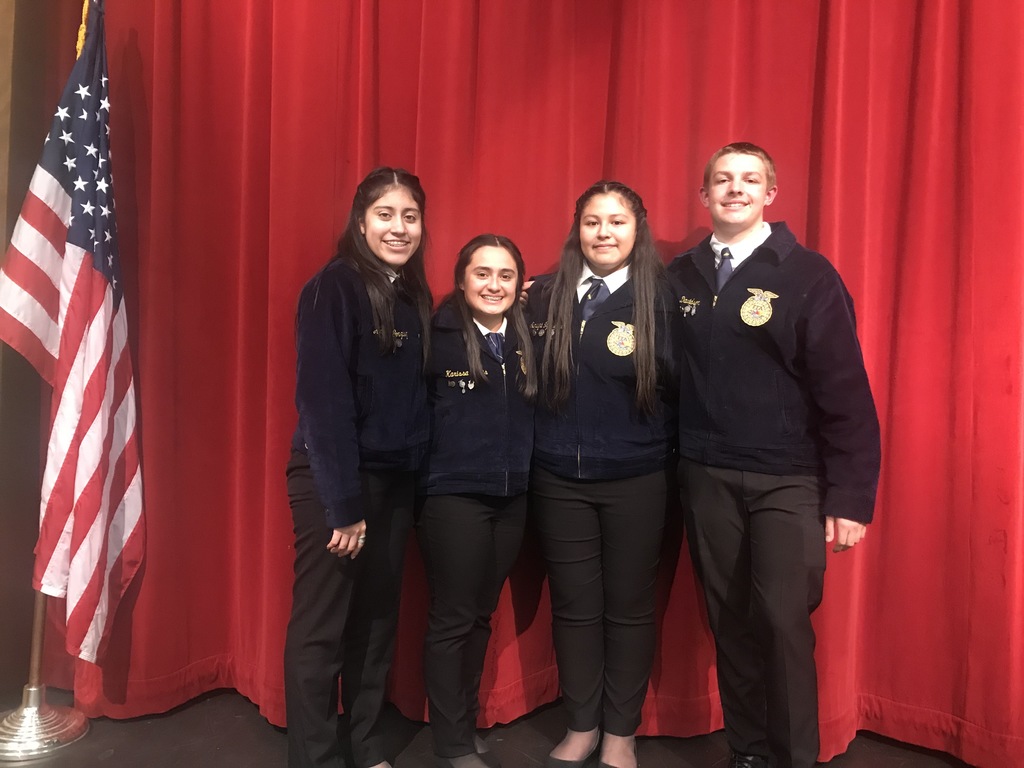 Semi-Final Football Playoffs: St. Paul will play Powder Valley at Caldera High School in Bend at 6pm on Saturday November 20th. TICKET PRICES $10 adults, $5 students DIGITAL TICKETING ONLY AT FINAL SITES! Spectators - The only way to access games at the semifinal & final sites is via digital ticketing. There will be no transactions on site. Tickets can be purchased through the OSAALive Mobile App, HomeTown Ticketing App and, of course, the OSAA tickets page at
https://www.osaa.org/shop/tickets
.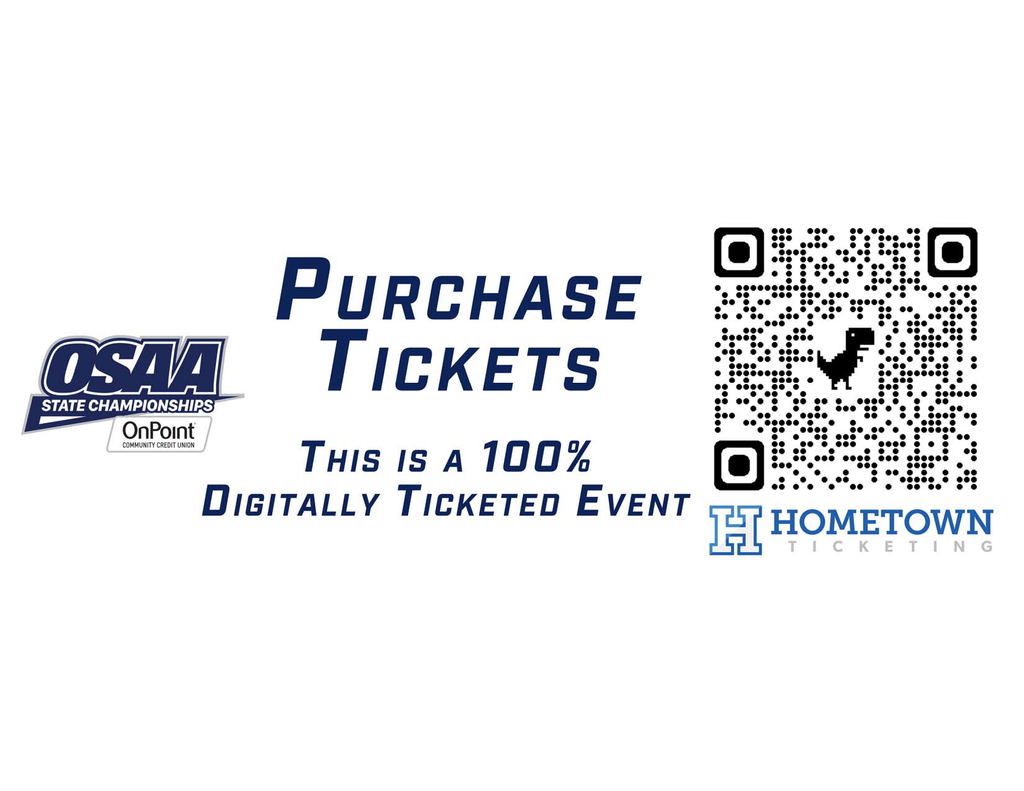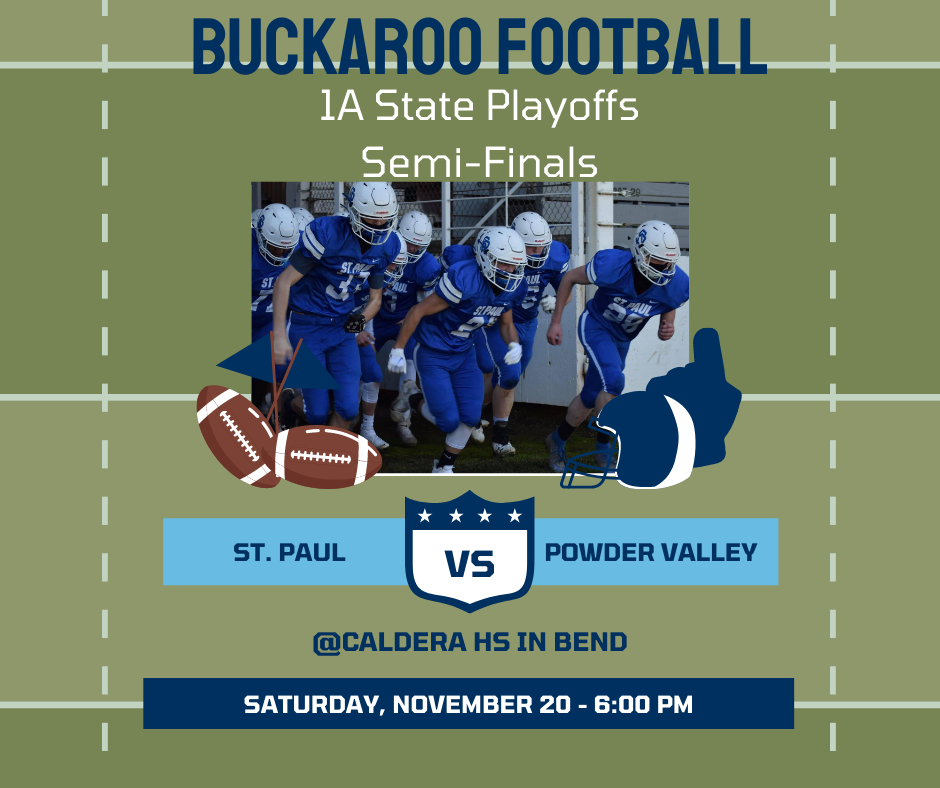 Parent-teacher conferences will be held November 22-23. On the evening of November 23rd, there will be two opportunities for parents to gain information regarding the district's efforts to secure a grant for funding to install an enhanced crosswalk, including rectangular rapid flashing beacons, across highway 219 near our schools. This project, if approved, will also add additional sidewalks along 219 and in other high-traffic areas near the school. Listening sessions will be held in the high school commons on November 23rd from 5:30 to 6:00 pm and from 6:30 to 7:00 pm. Representatives from the Oregon Department of Transportation and Marion County will be present virtually to interact with interested community members and a proposed map of improvements will be available.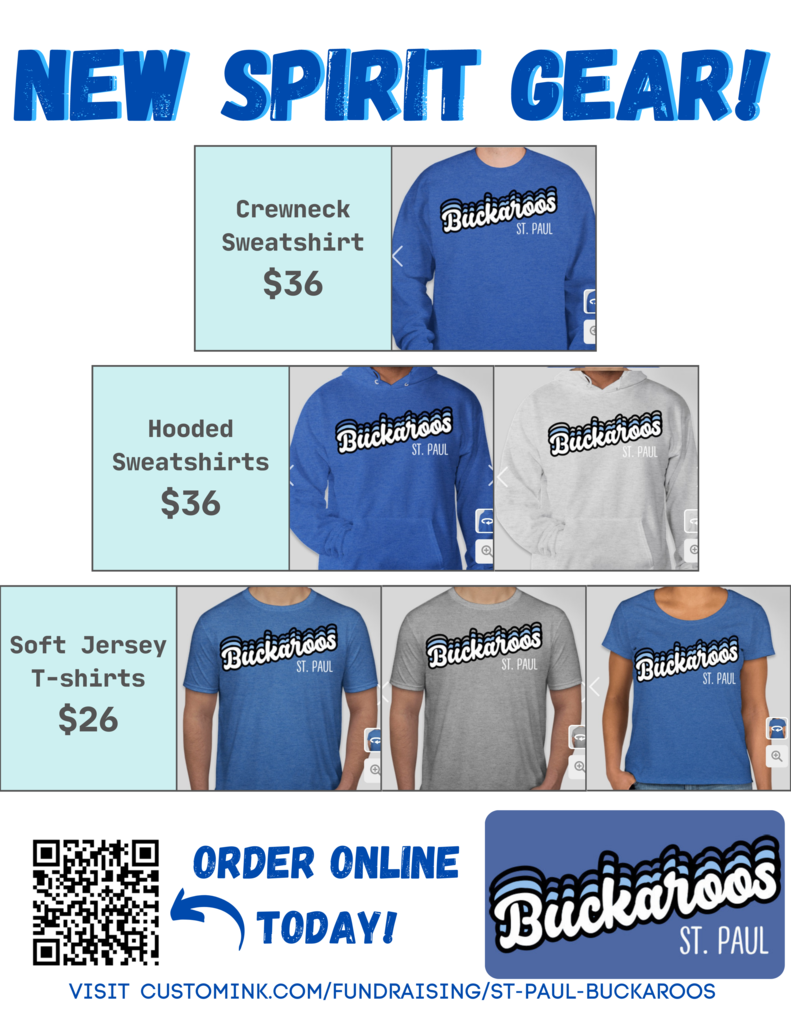 *Game Time UPDATE* OSAA Quarterfinals State FB Playoffs: We will be offering digital ticketing as an option for our next home Football playoff game played at Woodburn High School, this Friday, November 12 at 7:30 p.m. Click on the following link if you would like to purchase digital tickets:
https://5il.co/116rb
. $8 Adults $5 Students Go Bucks!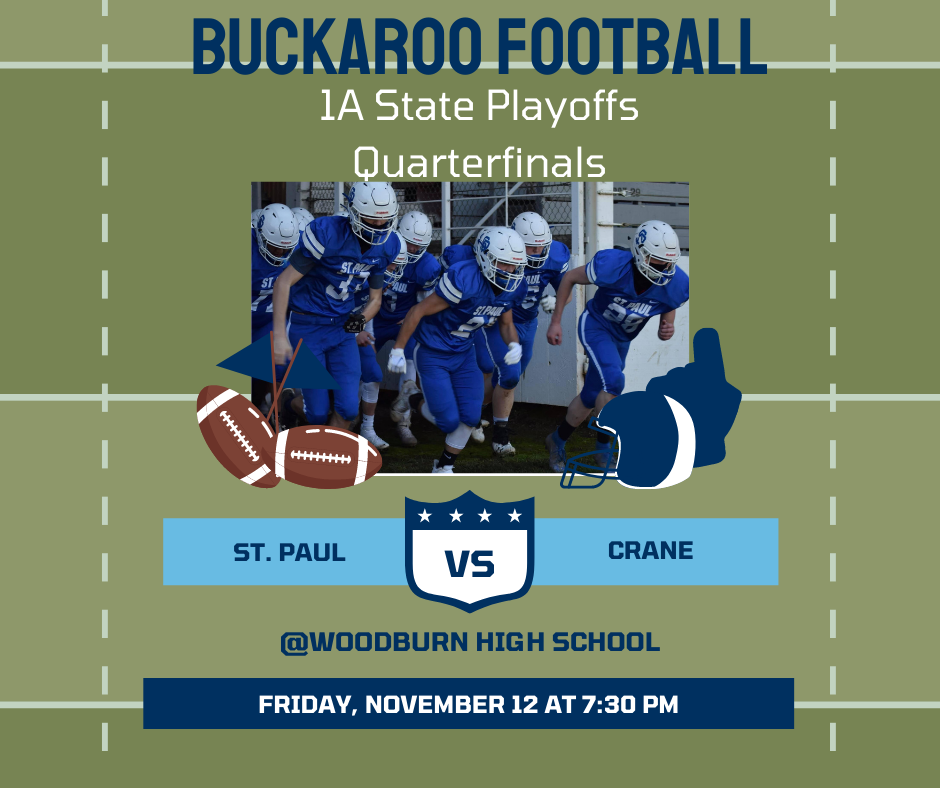 St. Paul School District will be closed on Friday, November 12, 2021. If you need to contact the school office you can call the following numbers, leave a message and we will return your call as soon as possible. District, Middle School, and High School 503-633-2541 Elementary School 503-633-2691 Thank you Joseph M. Wehrli St. Paul School District Superintendent/Elementary Principal

Grad Night Citrus Fundraiser - View the image (flyer) for all of the details about how to order or you can talk to a parent of a senior! Orders are due by November 23 and delivery will be during the 2nd week of December (exact date and timeTBD). Thank you for your support of the Class of 2022!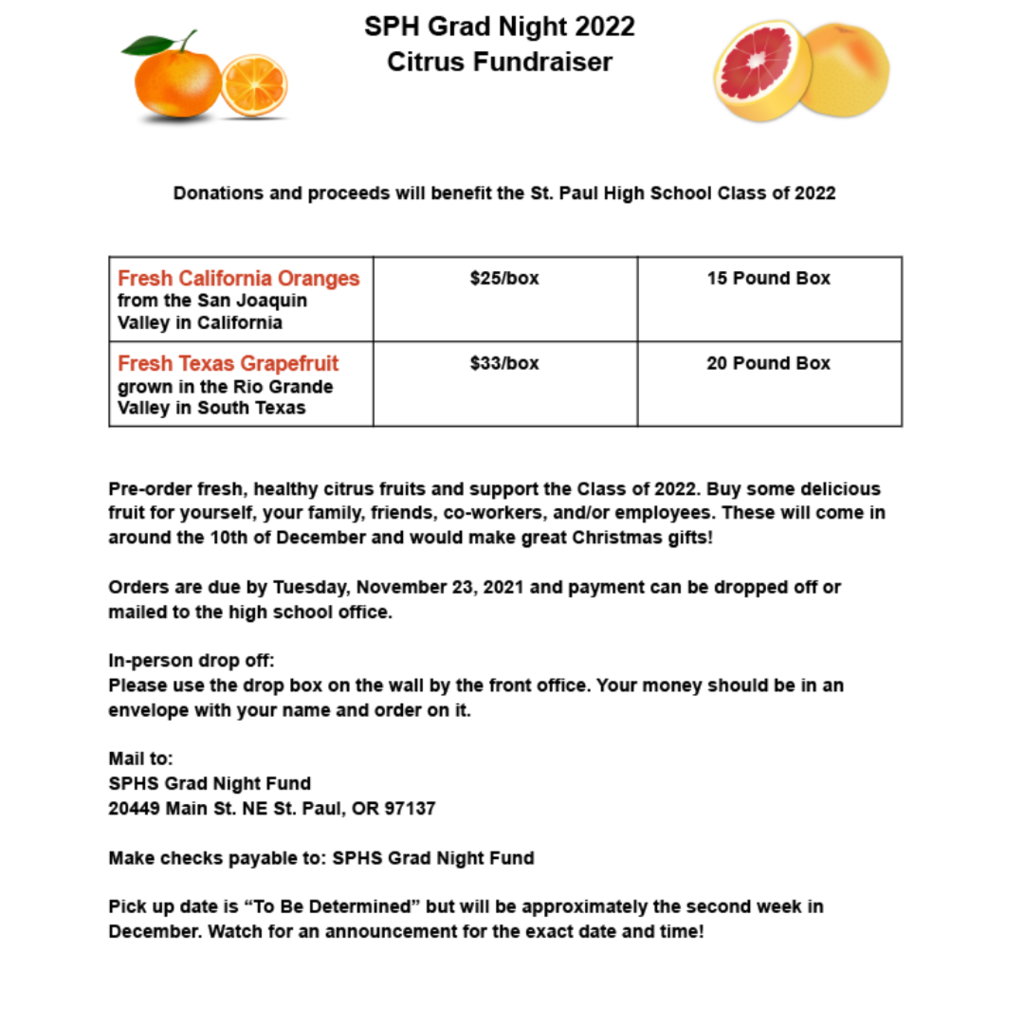 Congratulations to St. Paul's Volleyball Team on their 2nd place finish at the state tournament!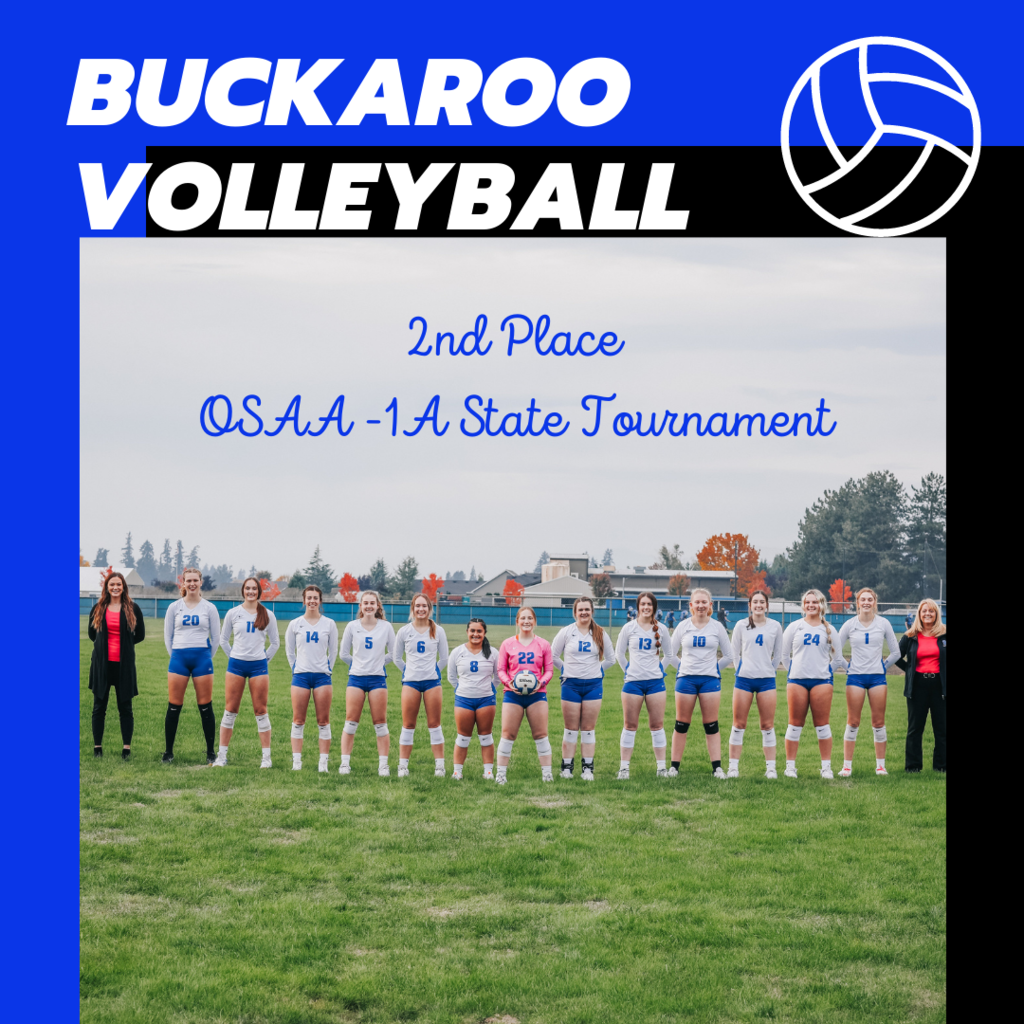 St. Paul School District Board Meeting will be Monday, November 8, 2021, at 7:00 pm. You will find our agenda and packet attached for viewing:
https://5il.co/11giu



Volleyball Semi-Final Playoff - GO BUCKS! 3:30 pm Friday November 5th at Ridgeview High School in Redmond St. Paul vs Damascus Christian The OSAA State Championship semifinal and final sites will be 100% digitally ticketed events. There will be no physical transactions the day of the event at the host facility. Digital tickets may be purchased through HomeTown Ticketing on the OSAA website,
www.osaa.org/shop/tickets
, or through the OSAA Live Mobile App,
www.osaa.org/app
.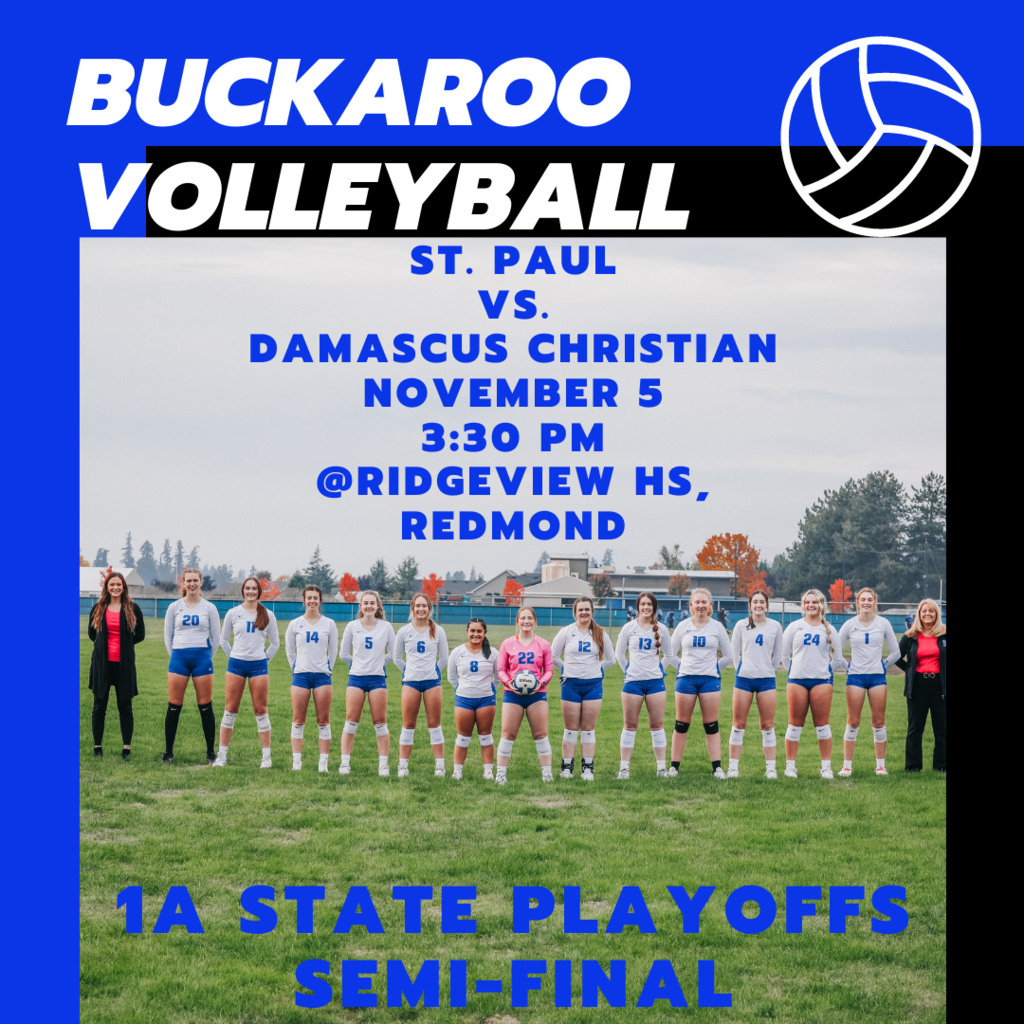 Save the Dates! Please see the images for all of the dates and times of our upcoming Winter Music Concerts.