ELEMENTARY STUDENTS ONLY Picture Packet Pickup - If you ordered pictures they have arrived and are in the office at the Elementary School and ready for you to pick up.

Wreath Pickup: 1-3 p.m. on Friday, December 4. Thank you for all of the support from the St. Paul community! If you ordered a wreath, they will be available for pickup in the side parking lot of the middle/high school building at the date and time listed above. If you have any questions or need to make other arrangements for pickup, please email
garret.mclean@stpaul.k12.or.us
.


2020-2021 High School Yearbooks are finally available for purchase! Order yours today! Thank you for your patience! Unlike in past school years, the online payment portal was not up and running in August this year. That means that yearbooks were not available to purchase at registration like they normally are. As of December 1, 2020, however, 2020-2021 yearbooks are now finally available for purchase! Yearbooks can be ordered through the high school office or online through the middle/high school payment portal on the district website (
https://or-stpaul.intouchreceipting.com/
) for $40 through the end of the school year, and they will be delivered to the school in the Fall of 2021. This year's yearbook will be truly unique! You won't want to miss it! Want a yearbook from every year of high school? While supplies last, 2019-2020 and other older yearbooks may be purchased in the office for $45. Get yours today before we run out!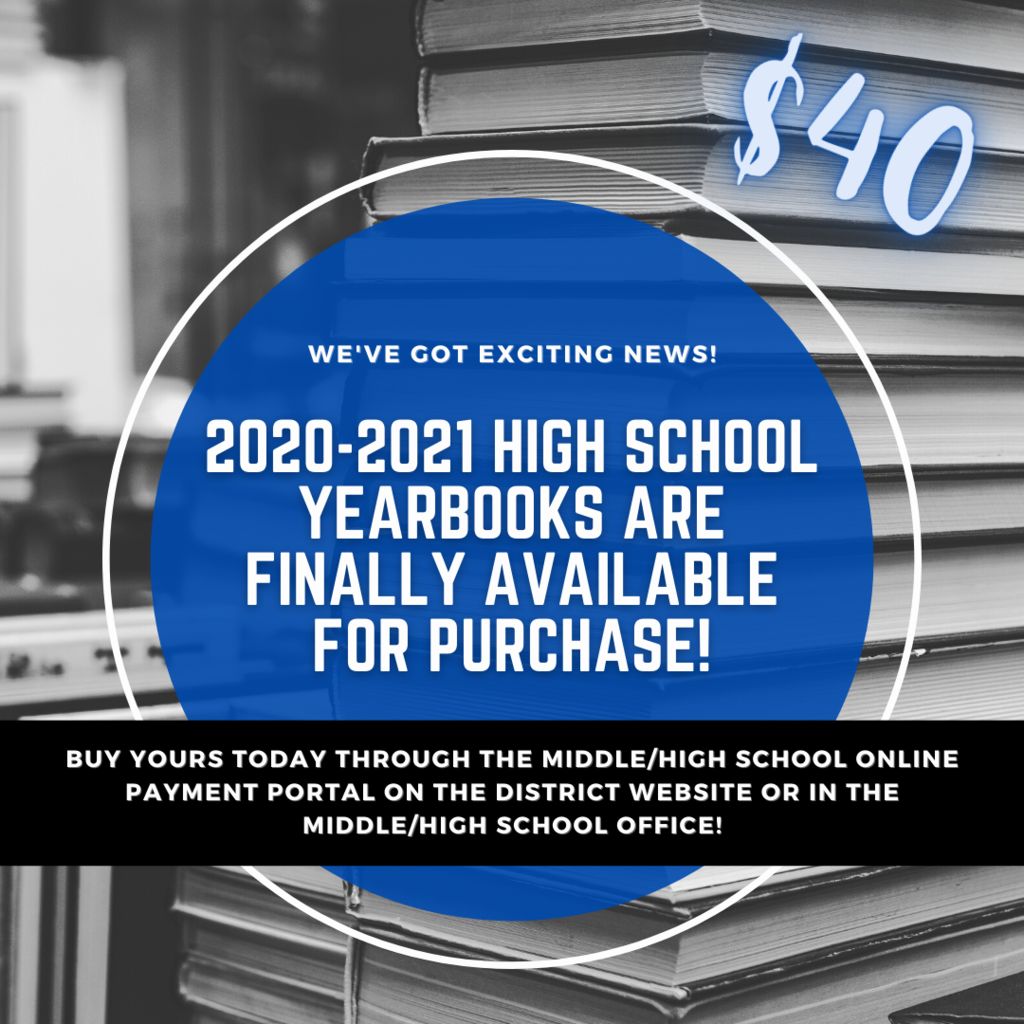 Athletics Update: Currently, sports specific practices and sports conditioning is on hold. Our plan is to return to workouts as soon as possible based on state and county guidance.



There will be no sports practices and conditioning this week. Enjoy your turkey!

ASB Spirit Gear - Tomorrow Tuesday, November 24th is the Last Day to Order!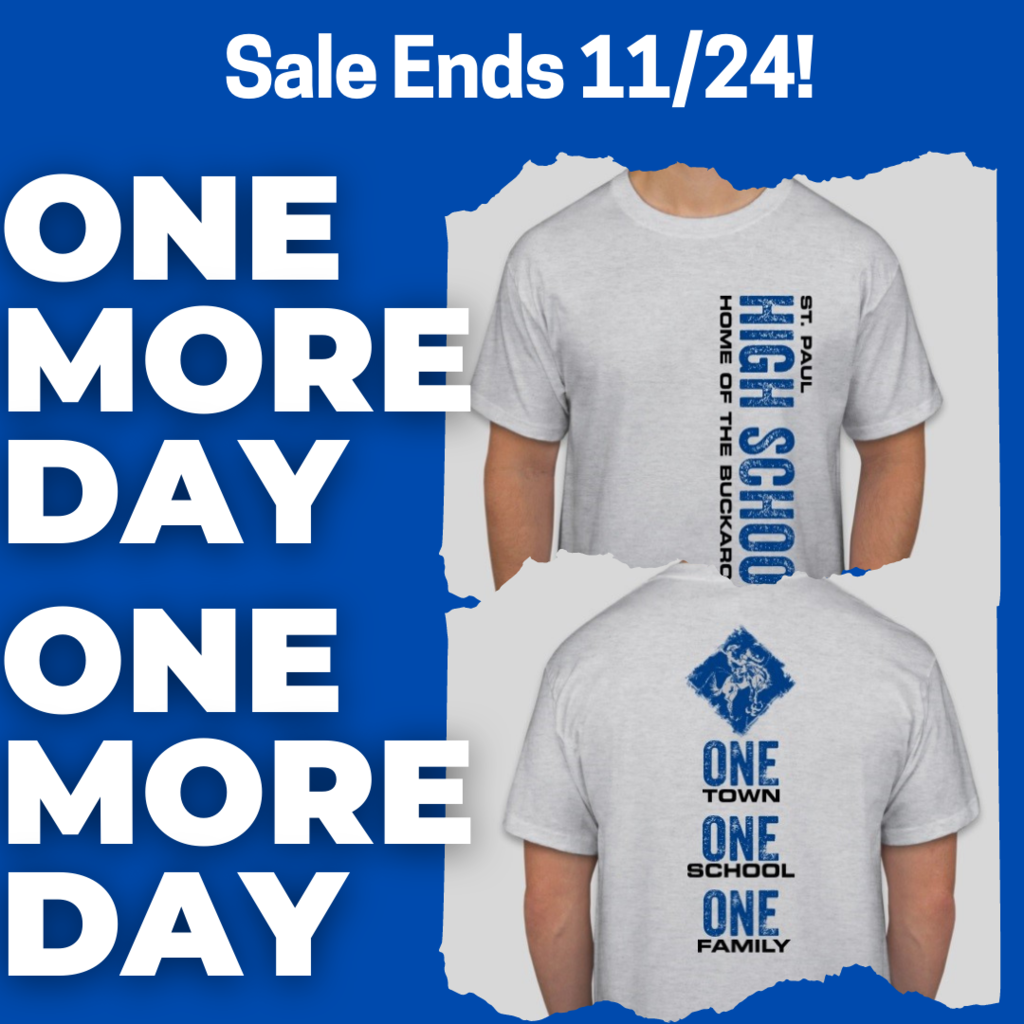 Congratulations to our Elementary Honor Roll Students'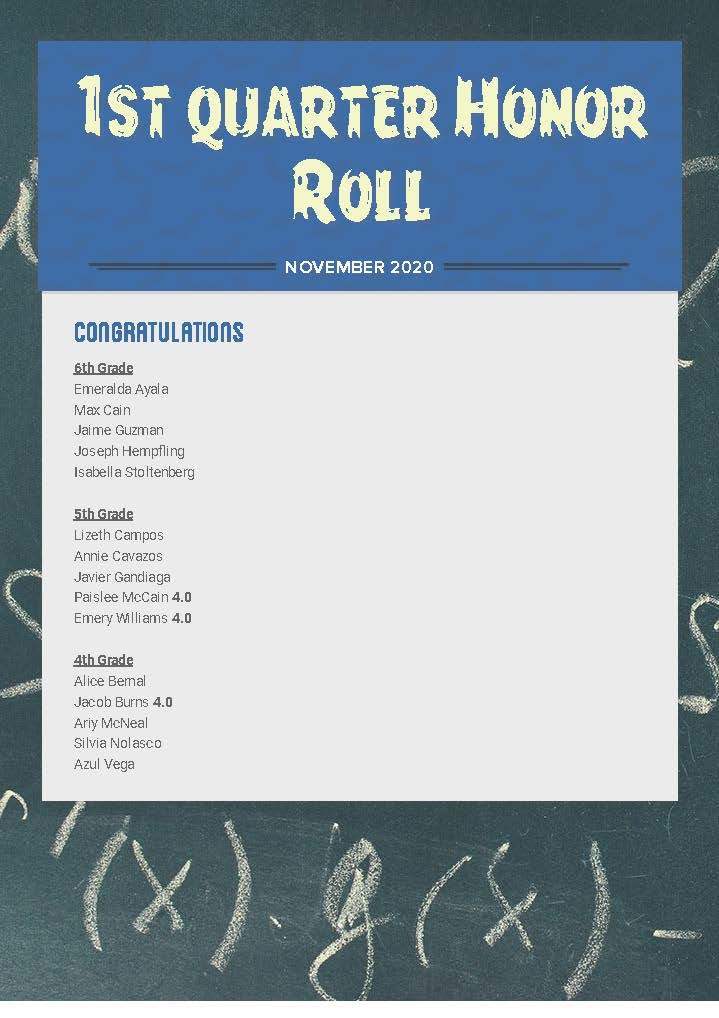 Holiday Zoom Party-Save the Date! FFA is hosting a school-wide Zoom holiday party on December 17 at 6:30 p.m. This is open to all 7-12 graders to attend. A Zoom link will be provided at a later date. Wear your holiday sweater and festive clothing. There will be games and prizes! Goodie bags will be available for all 7-12th graders to pick up. Come grab your goodie bag even if you don't plan to attend the event. Pick up details will be in the announcements once they are finalized.


There is NO conditioning tonight. Our plan is to resume next Tuesday, under the play area and on the track, at 3:30. Go Bucks!


Important Update on St. Paul District Operations November 18, 2020 Dear St. Paul Community, The Oregon School Athletics Association released new guidance this morning which prohibits school districts from conducting any indoor athletic events, practices, conditioning or training sessions. This directive takes effect immediately and will continue through December 2nd. The district will reevaluate our programs at that time. Outdoor cross sport conditioning is still allowed so please watch for updates from our athletic director and coaches. We apologize for any inconvenience that this may cause for our families. Be safe, be responsible, wear a mask, and social distance. Sincerely, Joseph M. Wehrli St. Paul School District Superintendent/Elementary Principal


St. Paul High School's Annual Blood Drive - December 2nd from 1:30-6:30 p.m. Please consider supporting the American Red Cross and SPHS senior, Alex Hernandez, by making an appointment to donate at the blood drive being held at the St. Paul Fire Station. For details, view the image. You can follow this link to sign up:
https://rcblood.org/2Uyy3Sz
. Thank you for your support!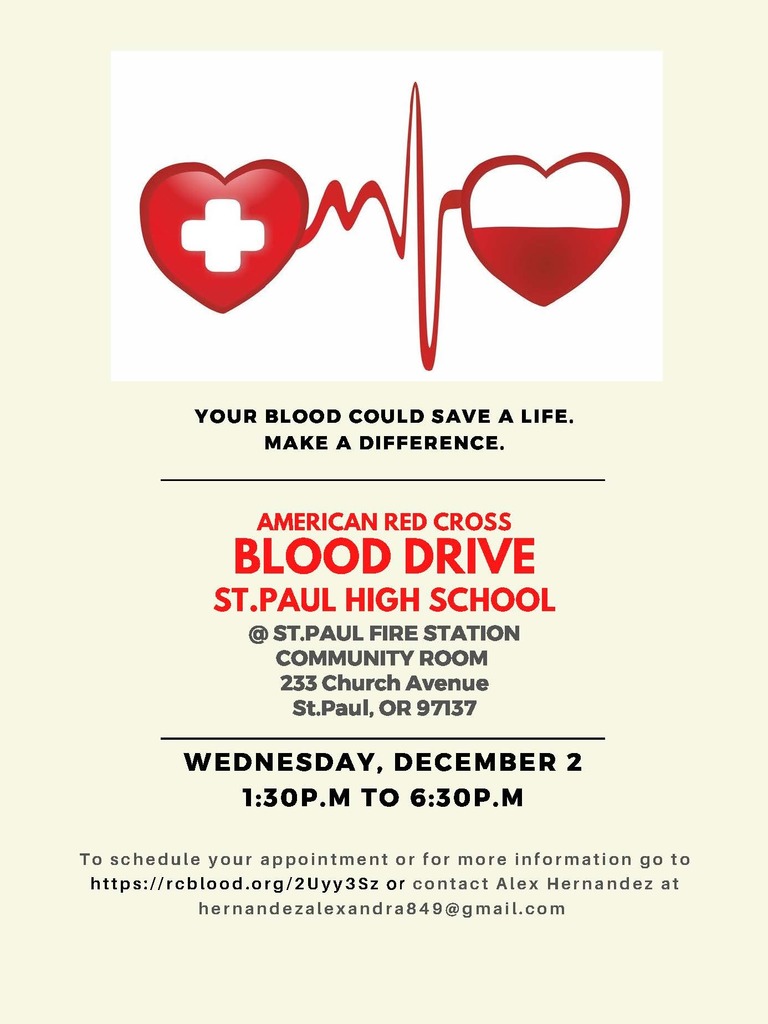 ASB Spirit Gear - Just ONE WEEK left to order!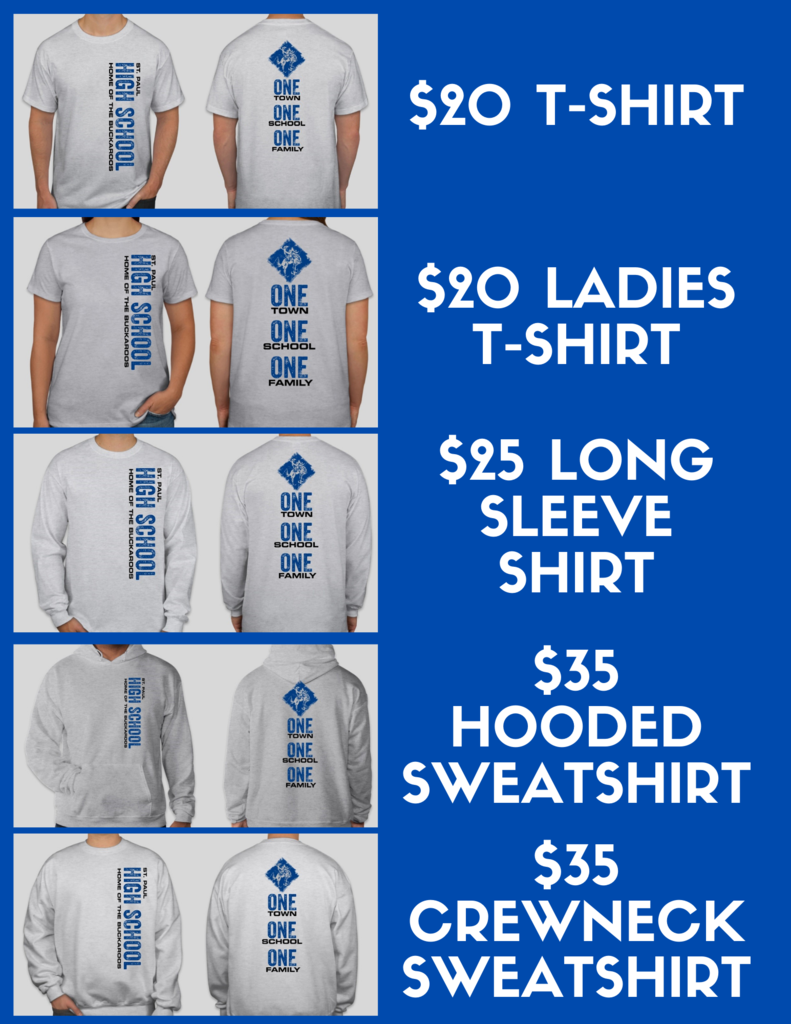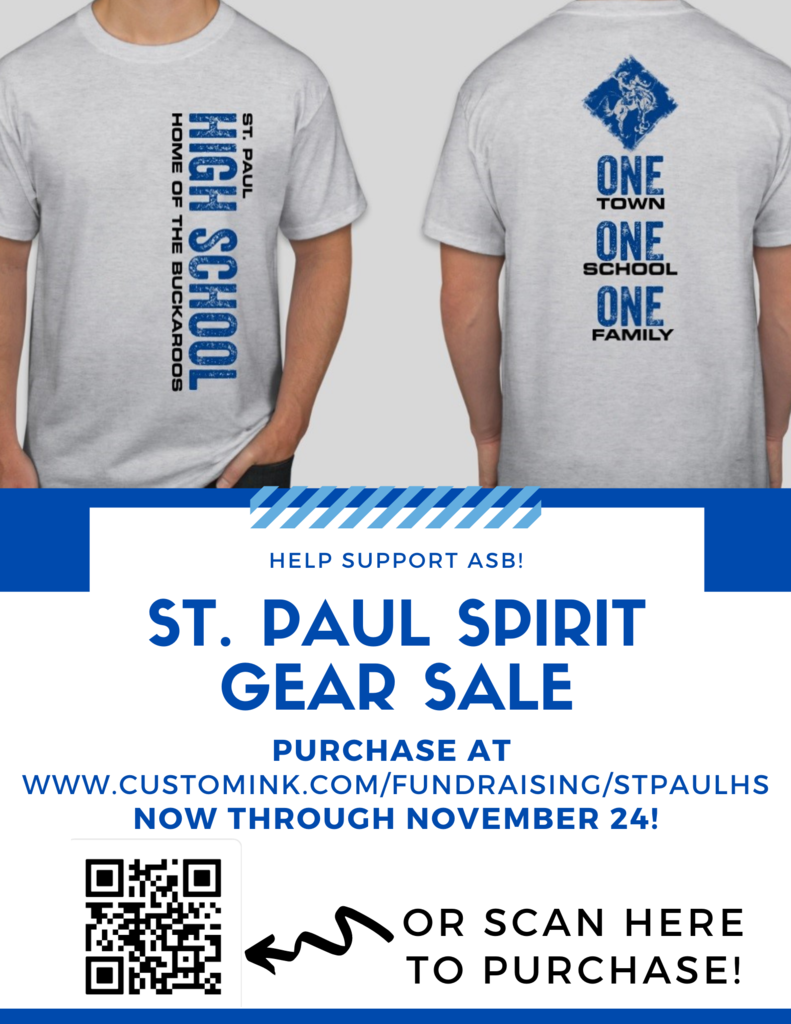 HS Yearbook-Our Fall pages are filling up fast, but there's still room to feature a few more students! If you want your photos of what you've been up to this Fall featured in the yearbook, send them in ASAP to Nadir at
nadir.cortes@stu.stpaul.k12.or.us
.